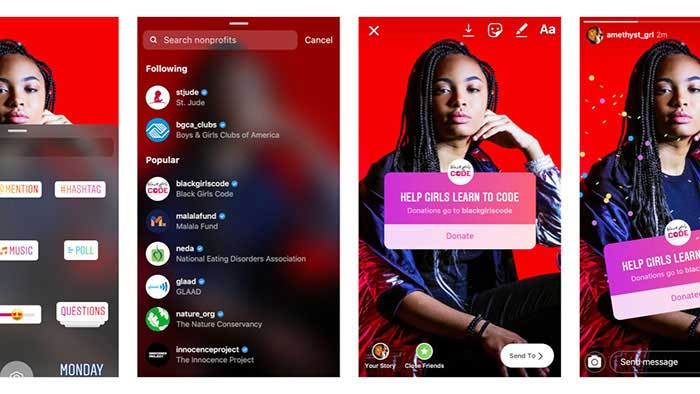 Brace for a host of changes and updates on Instagram. Already one of the top three apps among individual users and the go-to platform for influencers, IG is pulling out the big guns in a bid to further boost its appeal.
Announcing the changes, Instagram CEO Adam Mosseri shared that the popular photo and video sharing app is keen on helping friends connect and express themselves.
"People come to Instagram to be close to their friends," he wrote on a blog post last month, around the same time the F8 Developer Conference was held. "They stay to be inspired by art, fashion, sports, and entertainment – and the people who create those crafts. Enabling expression and fostering those connections is at the heart of Instagram."
The first round of changes will see the app introduce three key features;
Shop from creators
Donation stickers
A revamped camera interface
Let's take a closer look at each of these new features;
Shop from Creators
Earlier this year, Instagram launched Checkout, a feature that allows businesses to sell goods directly to users. Still only available in the US, Checkout allows Instagram users to purchase items directly from within the app and pay via PayPal, MasterCard, visa, or American Express.
Shopping is a tagging function that allows users to shop from top brands and creators. The way it works is simple; users are allowed to tap to view items from their favorite creators and brands with the option to buy and tagged creators and brands receive insight within Instagram to help them track the performance of shopping posts.
The tags are currently only available to a small group of creators with the plan to expand over time.
Donation Stickers
The next feature coming to Instagram is a Donation sticker designed to support fundraising causes. This new feature was announced by Facebook director of project management and social good, Emily Dalton Smith. According to Ms Smith, Donations allows Instagram users to raise money within IG Stories.
To begin using the Donation sticker in Stories, you launch the camera, snap a picture, tap the sticker icon, and select the Donation sticker from the tray. Once the fundraiser Story is up and running, complete with the Donation sticker, swiping up and down the Story will reveal the total amount raised so far. Instagram doesn't charge a single coin for such fundraisers.
Revamped camera interface
Finally, Instagram is also making a few tweaks to the camera interface. A spokesperson of the app recently told news reporters that the Instagram UI will have a "fresh look" with a slick mode switcher feature known as Create Mode. Create Mode lets user's share photo and video-free Stories and posts with GIFs, Quiz stickers, and other content. Modes like AR effects and Superzoom will be relegated to a new Normal tab.
Feeling Excited?
You should be. If all these features are successfully rolled out, Instagram will become much more fun for individual users and an incredibly high-potential marketing platform for brands.