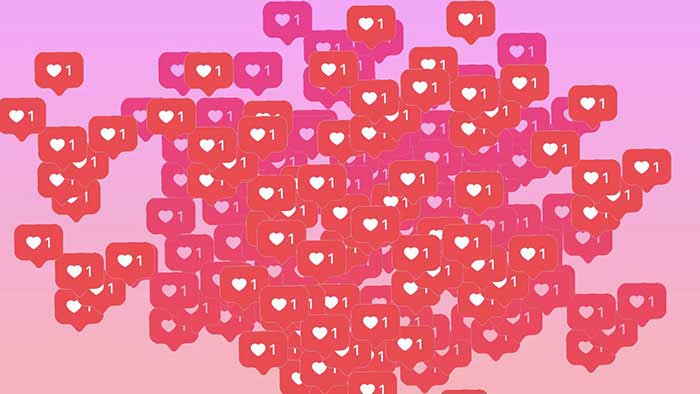 About two months ago, news came out that Instagram was considering getting rid of "Likes" on the platform. In an article published on Forbes, a few quotes appear indicating that in the future, you may not be able to see the "Likes" feature as Instagram says they "want your followers to focus on what you share, not how many likes the post gets."
We cannot comment on that. But, rest assured that if there are any developments on that front, we'll be the first to break the news.
Meanwhile, there's speculation that Instagram could also be thinking about separating new and old likes, such that your old Likes will appear in one section while new likes appear in a different section. The older likes will be available under a section named Earlier while new likes will appear under a New section.
According to social media code hacker, Jane Manchun Wong, the idea is to help users more easily see their latest activity and take action on the same. Lately, Instagram has been working on ways to increase engagement on the platform. The introduction of the Join Chat sticker, Donation stickers, and new camera modes are all aimed at strengthening conversations.
However, there's another reason for the separation of new and old likes – to spur business activity on the platform! The main reason Instagram has been working tirelessly to boost its own revenue. But to do that, the platforms CEOs know that they need to help small businesses and influencers meet their targets. Separating new from old likes will help both brands and influencers (who Instagram call creators) closely track their engagement activity and engage new followers.
Opportunity for Brands and Creators
This new format allows brands and creators to keep a close eye on who is interacting with their posts. Rather than just seeing a number under the Likes section, they can not only track how many likes they've gotten since they last checked their profile but also analyze new likes to discover possible motivations among the people Liking the posts. They can also dig deeper to uncover the location and demographics of new followers.
Brands can then use this information to target their campaigns better. For example, if most of your new likes are coming from people in a specific location, you can tag that location using Location tags.
Additionally, the new format makes it possible for marketers and creators to know when a post has peaked. When you see thousands of New likes, it would be evidence that your post is getting maximum engagement at that time. A strategic brand or creator would use such a moment to push a new marketing message or throw a new product into the mix.
It doesn't end there
In addition to separating new from old likes, Instagram is also allowing creators to see a list of followers and unfollowers to help provide more context on account performance. The Follower and Unfollower lists will be available under Growth from the Insights panel and is only available on Instagram Creator accounts.