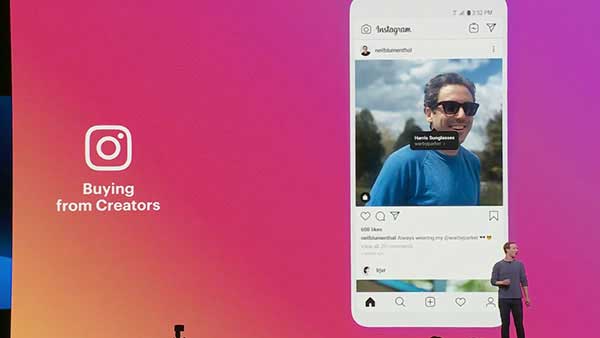 Instagram has been working overtime to make the platform more profitable, not just for the owners but for brands and marketers too. And, it's for that reason the app is exploring a new feature known as "Branded Content Ads" which they hope will help build more formal partnerships around influencer marketing campaigns.
As you might already know, Instagram is one of the top social media networks for influencers. It is the go-to place for celebrities and social media stars looking to post content from brands and sponsors. This tactic has been useful in generating engagement, awareness, and consumer interest for brands. However, it also has a few limitations, one of the biggest challenges being that in the current setup, influencer posts can only reach that influencer's followers.
Branded Content Ads Change the Sponsored Ads Landscape
Branded Content Ads is a new strategy aimed at breaking down the barriers so branded influencer posts can reach even more people. The way this happens is simple. Instead of the traditional approach where influencers, in consultation with the brand, publish posts that advertise the brand or a product of the brand, Branded Content Ads allow businesses to sponsor posts from their influencers. This way, an ad can reach even more people beyond the brand or influencer's followers.
Simply put, brands don't have to pay influencers to publish content and then wait to see how the content performs. Instead, if they find that one of their influencers has created content that would help boost the brand's fortunes, they can boost and promote the posts the same way they would with any other ad, for greater visibility. The result is more eyes on the content they're paying for, a win-win for all parties involved.
Endless benefits for brands and advertisers
You can already see how this new approach opens up new opportunities for brands and advertisers. Improved reach, however, isn't the only advantage of Branded Content Ads. Other benefits include;
It's cost effective: The cost of Instagram ads has come down steadily in the recent past. Combining these low advertisement costs with increased reach and influencer power guarantees a higher ROI.
Targeting is possible: Yes, influencers can target the markets they'd like to reach. This is another huge advantage for brands as the sponsored ads will only be shown to users with an established interest in your products.
Other Strategies Instagram plans to rollout to boost influencer campaigns
Aside from Branded Content Ads, Instagram is also said to be planning two new strategies to boost influencer campaigns on the app. These are;
Introduction of Creator Profiles: Creator Profiles are essentially business profiles with more insight and details on audiences among other features. The profiles are currently restricted to accounts with more than 10,000 followers.
Removing inauthentic activity: Inauthentic activity remains a big challenge for social media networks and is a constant thorn in the flesh for influencers. In a bid to make the platform influencer friendly, Instagram has also announced that it will continue its push to clean up the platform to improve integrity metrics.
If nothing else, these improvements should give both brands and influencers more confidence in Instagram.