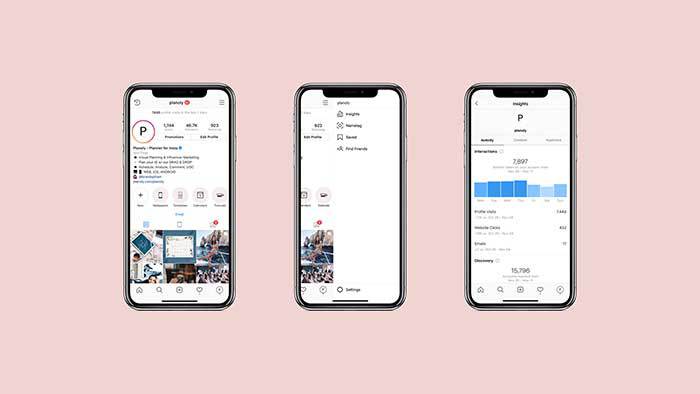 Boasting more than a billion users and up to 500 million active daily users, Instagram is currently one of the biggest social media networks. This amazing popularity has made Instagram a favorite among small businesses looking to rake in leads and even close a few sales on social media.
If you decide to jump on the bandwagon, it's important that you set up your Instagram profile properly for maximum ROI. Below, we discuss several tips to help you setup a great profile.
Create a Instagram business account

There are thousands of SMB owners out there who still do their Instagram promotions and advertising from personal profiles. You're missing out big time. While you can still make friends and send out a few marketing messages from a personal profile, Instagram Business profiles come with exclusive tools designed specifically for businesses – tools that aren't available to personal profile users. Features such as the recently launched Shopping that allows users to buy items directly from Business account holders.

Fill out all the sections of your profile

Instagram business profiles contain four main sections; username, name, website, and bio. To maximize the effectiveness of your profile, it's advisable that you fill each of these sections. The rest of this article discusses some of the most important pieces of information you should provide.

Choose a handle (username)

Your Instagram username or handle is the word or word combination that follows the @ sign. It's what goes above your posts and what people will use to tag you in conversations. We recommend that you use your business name for the handle. If your business is called Kim's Auto Repairs, an appropriate handle would be @KimsAutoRepairs. We also recommend that you use the same handle for other social accounts such as Twitter.

Choose a Bio Title (name)

Also known as your Instagram name, your Bio Title appears at the top of the bio section of your Instagram profile. The reason this title is crucial is that it frequently shows up in Instagram searches. Therefore, if you want to be found easily in searches, you need a strong, carefully-though title. For SMBs, we recommend using your business name again, with your location at the end.

Add your website to the bio

A lot of businesses overlook this step, but it can be crucial. If someone visits your profile, likes some of your offers or products, and wants to find out more, the next logical step would be to send that user to your website. Adding your website to your bio allows you to refer such people to the bio so you don't have to include your website link in all posts you publish. Use a short, simple URL.

Write a captivating description

Aside from the usual details on what you do and what users can expect from your brand, there are a couple of things you may want to add to your bio description to boost your ROI. These include; a custom hashtag, contact information, your business address, and a CTA. If you can follow all the above tips, rest assured that you'll be leaving a lasting impression on visitors who come across your profile.